NYIFF WINNER
BEST DOCUMENTARY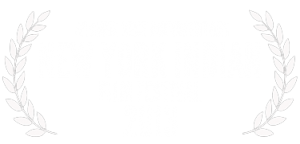 ABOUT
THE

FILM

When Babe Ruth bid farewell to baseball in 1947, he called the game that had transformed him from a stickball player to a legend – and that he, in turn, transformed forever – 'The Only Real Game…in the world.'

What was true then for The Babe is true now for anyone who has ever picked up a ball and bat. Baseball inspires people to chase their dreams, even in the most unlikely places in the world – such as Manipur, India.

Almost no outsiders know Manipur, a proud, once-independent Tibeto-Burman Kingdom of artists and warriors that produced the game of polo, five forms of martial arts, as well as timeless traditional dance and music. The development of a violent insurgency, poverty, as well as gun and heroin trafficking have isolated this lush hill State that shares a porous border with Burma and the Golden Triangle.

Manipuris encountered the Great American Game during World War II when US Army Air Cargo troops 'flew the Hump' out of local airfields – and played baseball every chance they got. But why have men, women and children in Manipur been so drawn to this quintessentially American sport? THE ONLY REAL GAME seeks to solve this mystery.

When film curator Somi Roy and producer Muriel Peters visited Roy's boyhood home after his long absence, they found a threadbare, yet passionate, baseball culture thriving in the midst of cricket-mad India. Back in NYC, Peters founded First Pitch to assist these players, establishing both baseball and film initiatives. Roy helped organize Manipur's baseball community – notable for its many gifted women and girls – to participate in the plan. Through the efforts of First Pitch, Spalding Baseball donated hundreds of baseball gloves and balls, and Major League Baseball International sent Envoy coaches Jeff Brueggemann and David Palese to Manipur to lead the first of several official MLB Coaching Clinics. These events initiate our story as we follow other efforts: Plans are made to build a baseball field, and we explore the poignant story of the initial Manipur/US baseball exchange with MLB's great inner city youth program in New York City, Harlem RBI. Before our eyes, baseball becomes a bridge connecting Manipur to the wider world.

In Manipur, ordinary citizens are caught in the crossfire between insurgents and the military. Every day that no one is shot, lost to addiction, or arrested without recourse, is a victory. While such conditions cause crippling divisions, Manipuris maintain a rich connection to their heritage, which includes baseball. Why do Manipuris play, despite constant setbacks and obstacles? Because baseball is a source of hope, joy, and coherent purpose countering negative forces all around them.

Over a number of years' production, and thanks to the dedication of players, coaches and production teams on both sides of the world, THE ONLY REAL GAME captures an illuminating leap of faith between people and cultures.
"The only real game,
I think, in the world,
is baseball ."
- Babe Ruth
ABOUT
MANIPUR


Manipur is one of the most remarkable yet unknown civilizations in the world today. Long closed to foreigners, this ancient Himalayan state borders on Burma and the Golden Triangle. The size of New Jersey, Manipur is one of India's most literate and culturally rich, yet poorest, states. Situated in the isolated Northeastern region, Manipuris are ethnically Tibeto-Burman and number about two million in population.

Renowned for its performers and athletes, Manipur is the birthplace of polo, and its warrior culture has produced five forms of martial arts. Manipuris excel in modern sports and athletics. A number of India's top Olympians, the stars of almost every major Indian soccer team, the five-time World Boxing champion (Mary Kom), and India's top swimmer (who trained without a swimming pool) are among the outstanding athletes who hail from this small mountain state.

Manipur has a tradition of high cultural achievement as well. Its modern theater is presented at venues such as Brooklyn Academy of Music's NextWave Festival, and its small film industry, now completely digitized, produces films that have been featured at Cannes and MoMA. It has a rich literary tradition and dance forms that are presented internationally.

And then, of course, there is baseball.

DONATE
The work doesn't stop when the film is finished! Help
THE ONLY REAL GAME
make a difference in Manipur and beyond.
A donation today will allow us to expand our film's outreach and, along with First Pitch, help a troubled society heal the decades-long wounds of drugs, guns and division through baseball.
First Pitch: The US Manipur Baseball Project
is a 501 (c)(3), non-profit organization.
All donations are fully tax-deductible.
CONTACT
Laine Valentino
Producer
249 West 29th Street, 7th Floor
NYC 10001
Phone: (917) 923-2124
Mirra Bank
Producer/Director
28 West 89th Street
NYC 10024
Phone: (917) 699-6059
Email:
OnlyRealGameMovie@gmail.com