NYIFF WINNER
BEST DOCUMENTARY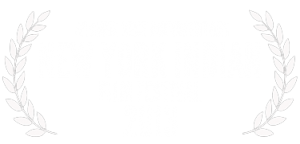 ABOUT
THE

FILM

In 2007, the great and gracious Hank Aaron congratulated Barry Bonds for smashing his home run record, reminding the new champ – and all of us – that baseball inspires people to chase their dreams. Despite its ups and downs, the Great American Game continues to inspire dreamers in some of the most unlikely places in the world…

Like India. Yes, India…or rather a remote embattled corner of India where a gritty, gung-ho baseball community, who carve their own bats and play whole seasons sharing two or three paper-thin mitts, pursue the game with a purity of purpose – a passion – the rest of us perhaps can only dream of.

Almost no outsiders know Manipur, a proud, once independent Tibeto-Burman kingdom of artists and warriors that produced polo, five forms of martial arts, timeless traditional dance and music. Manipur was strong-armed into the Indian Union in 1949, triggering a corrosive – brutally policed – separatist conflict. Violence, poverty, arms and heroin trafficking have isolated this lush hill state that shares a porous border with Burma and the Golden Triangle. Manipur is ignored by larger India, and essentially closed to foreigners.

Manipuris were most likely introduced to the Great American Game during World War II when US Army Combat Cargo Corps troops "flew the Hump" out of local airfields – and played baseball every chance they got. But what drew Manipuris to baseball? Who taught them? How did their passion grow when the nearest dedicated baseball field sits in the American Embassy compound in Delhi, 500 miles away?

When film curator Somi Roy and producer "Mike" Peters visited Mr. Roy's boyhood home after a long absence, they found this threadbare baseball culture thriving in the midst of cricket-mad India. Back in NYC Mr. Roy and Ms. Peters founded First Pitch which reached out to help, establishing both baseball and film initiatives. Through their efforts, Spalding Baseball donated hundreds of mitts and balls and MLB sent Envoy coaches Jeff Brueggemann and David Palese to lead the first, the largest – and now ongoing – baseball clinic in India. Baseball is also connecting Manipuris to the world. A first exchange took place last September, with NYC's great inner city youth program – Harlem RBI – and plans are in the works for more.

In Manipur, every day that no one is shot; or lost to heroin addiction; or arrested without recourse, is a victory. While such conditions cause crippling divisions, Manipuris maintain a rich connection to their culture, which includes baseball. Baseball offers hope, joy, and a coherent purpose that counters negative forces all around.

Working partly under armed security, we've captured on film an oddball and affecting leap of faith between people and cultures.

"The only real game,
I think, in the world,
is baseball ."
- Babe Ruth
ABOUT
MANIPUR


Manipur is one of the most remarkable yet most isolated civilizations in the world today. Essentially closed to foreigners, this proud, once independent Tibeto-Burman kingdom of artists and warriors was strong-armed into the Indian Union in 1949, triggering a corrosive separatist conflict.

Manipur is a Southeastern Himalayan state of India on the Burmese border near the Golden Triangle. The size of New Jersey, it is one of India's poorest states in the isolated Northeastern region. Manipuris are ethnically Tibeto-Burman and number about 1.5 million.

Renowned for its performers and athletes, it is the birthplace of polo and its warrior culture has produced five forms of martial arts. Manipuris excel in modern sports and athletics. A dozen Olympian athletes, the stars of almost every major soccer team in India, the 2006 Women's World Boxing Champion, and India's top swimmer (who trained without a swimming pool) are some of the outstanding athletes who hail from this small mountain state.

Manipur has a tradition of high cultural achievement as well. Its modern theater is presented at venues such as Brooklyn Academy of Music's NextWave Festival, and its small film industry, now completely digitized, produces films that have been featured at Cannes and MoMA. It has a rich literary tradition and dance forms that are presented internationally.

And then, of course, there is baseball.
DONATE
The work doesn't stop when the film is finished! Help
THE ONLY REAL GAME
make a difference in Manipur and beyond.
A donation today will allow us to expand our film's outreach and, along with First Pitch, help a troubled society heal the decades-long wounds of drugs, guns and division through baseball.
First Pitch: The US Manipur Baseball Project
is a 501 (c)(3), non-profit organization.
All donations are fully tax-deductible.
CONTACT
Laine Valentino
Producer
249 West 29th Street, 7th Floor
NYC 10001
Phone: (917) 923-2124
Mirra Bank
Producer/Director
28 West 89th Street
NYC 10024
Phone: (917) 699-6059
Email:
OnlyRealGameMovie@gmail.com