JEFF BRUEGGEMANN
MLB Envoy Coach
From Kansas City, KS, Jeff is a former triple-A pitcher for the Minnesota Twins who was poised for a draft by the Major Leagues. A career-ending shoulder injury had no impact either on Jeff's deep Christian faith or his love for the game… "I love doing this. It's not just a love for baseball, it's a love to serve these kids in a way that can make a difference. It's such a beautiful game of inches and fractions of inches. You fail seventy percent of the time, and you're great."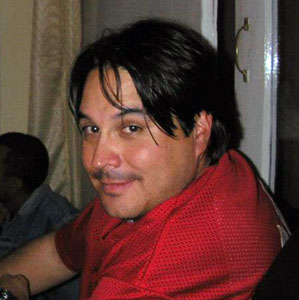 DAVE PALESE
MLB Envoy Coach
Dave is a rock-solid catcher from Rochester, NY, who's a natural on the field, and a captivating, free-spirited coach… "Face it, every time we go to the field, it's a risk. We're under armed guard. But the bottom line is the players, the coaches – they're walking through rain, they're crossing political lines, they have to leave their families, they're out of work… But they're here. Every day. I can't wait 'til we all come back for that field being built. Throw out the first pitch. That'll be so amazing."



BHANU
Imphal Coach
Schoolteacher, ace pitcher, tireless captain of the Manipuri women's baseball team, Bhanu crisscrosses the valley on her scooter to teach baseball… "We have been teaching and playing whatever little that we know. Jeff and Dave taught us new play techniques… It is a big dream that has come true – about making Manipur proud."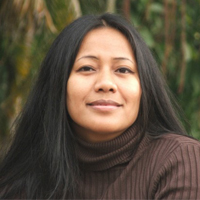 BINA
Peace Activist
Bina is a writer/peace activist for women-led disarmament movements. She co-founded The Control Arms Foundation of India, and launched the Manipuri Women Gun Survivor Network to assist thousands of women affected by gun violence. She has represented Indian civil society in disarmament meetings at the United Nations. Her work in nonviolence has been internationally recognized and received numerous awards.




DEVIKA
Imphal Coach
Wife and mother, Devika works with an NGO weaving collective that helps AIDS widows support themselves… "Our Manipur is all messed up. Bad eyes are everywhere. Sports are very important for the younger generation – to keep away from the drugs, smokes, and other bad things. Baseball is part of my life. My desire is that my two daughters follow in my footsteps."



BAME
Imphal Coach
Bame is a young coach dedicated to the game's future in Manipur… "In Manipur, when I go out, I can't say if I'm going to die or if I'm going to come back alive. This is a very sad thing. But everyone has hopes. With baseball… I feel so free, at that very moment – nothing could be as good as that. Truly."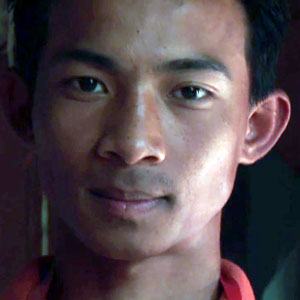 LALIT
Catcher
Lalit is a young local baseball star who lives for the game. Considered the 'best catcher in Manipur,' Lalit must look for local work, though he wants to come to the U.S. and play in the Major Leagues. "How we play here is our own way. We always feel something good is in store for us with baseball. For me, baseball is like breathing."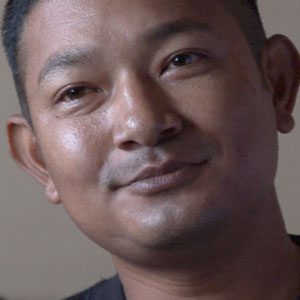 GEET
Local First Pitch Coordinator
Geet is an entrepreneur, a father, and versatile athlete. He is driven by the memory of his own father, a retired police official who was murdered two years ago in the cynical crossfire of Manipuri power politics… "He was a very gentle guy. He was taking care of all of us…my brothers and sisters… He was assassinated in the car, which I'm driving right now. It still has the bullet marks."




IMASI
Cultural Leader
MK Binodini Devi (Imasi) was in her 80s when we filmed; now deceased. Maharaj Sir Churachand Singh was king of Manipur from 1891-1941. Imasi, his youngest daughter, grew up to become an artist, screenwriter and a revered cultural leader. She is the 'soul' of baseball in Manipur and hoped to revive the 'sportsman spirit' that is a bedrock of Manipuri tradition. Imasi is the film's voice of tolerance, and hope for the future. She speaks truth to power, protesting The Armed Forces Special Powers Act. Imasi wants all sides to come together, and thinks baseball is a great way to start.