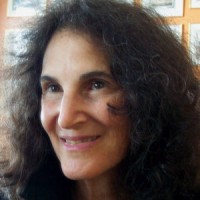 MIRRA BANK
Director, Producer
MIRRA BANK directs film and theater. Her previous feature documentary, Last Dance, was short-listed for an Academy Award. Her innovative nonfiction feature, Nobody's Girls, was a PBS prime-time special; and her groundbreaking Indie Feature Enormous Changes premiered at Sundance, followed by a critically praised theatrical release. Her dance-music-film collaboration, Lucid Dreams, premiered at Carnegie Hall. Bank has been honored with awards and production support from, among others: Corporation for Public Broadcasting, PBS, National Endowment for the Arts, National Endowment for the Humanities, NY State Council on the Arts, NY Foundation for the Arts, American Film Institute. Her films have premiered at festivals worldwide, including New York Film Festival, Chicago, Seattle, Full Frame, AFI, Silverdocs, London, Edinburgh, Mumbai, Jakarta and Palm Springs. Bank is a lifetime member of the Actors Studio and recently directed several London premieres of new American plays. She is a past President and current Advisory Board member of NYWIFT; a MacDowell Fellow, member of BAFTA, and serves on the Board of the National Board of Review of Motion Pictures.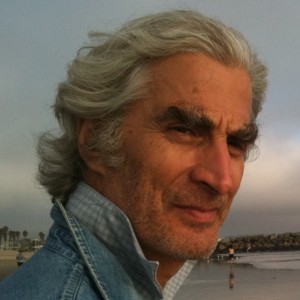 RICHARD BROCKMAN
Producer
RICHARD BROCKMAN is a physician and writer. He is Associate Clinical Professor of Psychiatry at Columbia University, College of Physicians and Surgeons, and Associate Attending at Columbia Presbyterian Medical Center. Brockman's theatrical work has been produced here and abroad. He has been published in The Atlantic Monthly, The Los Angeles Times, The Wall Street Journal as well as other national and professional journals. His book, "A Map of the Mind," is published by International Universities Press. He has received awards and grants from The New York Foundation for the Arts, The South by Southwest Film Festival, Cynosure, The Texas Film Institute, the Samuel French Best Short Play Festival and the New York State Council on the Arts. He is a member of the American Psychiatric Association, The Actors Studio Playwright-Directors Unit, and the Dramatists Guild. His critically acclaimed play, Angels Don't Dance, has been optioned and is being developed by The Victory Theater in Los Angeles. His newest screenplay, Most Holy Game, is in development.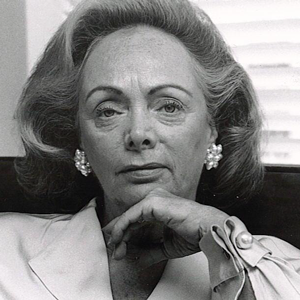 MURIEL "MIKE" PETERS
Producer
MURIEL "MIKE" PETERS is President of Peters Productions, Inc. Her film and TV credits include: Producer, Listening to Volcanoes, Indonesia (PBS/BBC); Producer, Asia Stage Center, Asian and Western performing artists; Executive Producer, Manifestations of Shiva, India (PBS); Coproducer,The Eye of the Storm, ABC News, Peabody Award; Consulting Producer, ASDA Foundation/American Masters, PBS; Associate Producer, What Do You Want To Be When You Grow Old?, DCA Productions; Associate Producer, The Guru, starring Michael York, Merchant Ivory/20thCentury Fox; Associate Producer, The Day Before Tomorrow, VPI Films for Newsweek; Assistant to Producer, Africa, four-hour television documentary, ABC. She was formerly Director of the Film and Broadcasting Department, The Asia Society, New York, and founder of the Media Advisory Committee of the Indo-US Subcommission on Education and Culture. Pro bono activities include NY Women in Film (Board), Women in Film and TV International (Chair), First Pitch (Chair). She is a member of BAFTA and IFP. Currently in development: two features, The Diplomat's Wife, developed with American Playhouse (PBS), screenplay by Girish Karnad; The Hidden Force, screenplay by Tim Rose Price.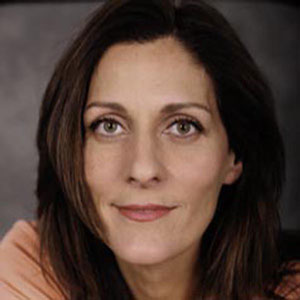 LAINE VALENTINO
Producer
LAINE VALENTINO most recently worked as a journalist and videographer for NY1 News. She was a Producing Partner and Director of Development for KeyLight Entertainment; feature film projects include Razorburn, Ibeji, and Coal, among others, and Associate Producer on June Weddings starring Tom Noonan which won the Directors' Special Recognition Award at the 2007 San Francisco International Short Film Festival. Off Broadway Ms. Valentino produced the critically acclaimed productions of Nancy Hasty's The Director starring John Shea, and Bobbi Boland, which subsequently moved to Broadway. She was Co-Founder and for seven years served as Artistic Director of One Dream Theater in NYC. Ms. Valentino currently works as an independent videographer.
ABIGAIL E. DISNEY
Executive Producer
ABIGAIL E. DISNEY is a filmmaker, philanthropist and activist based in New York City. She has pursued a wide array of activities in support of peace and non-violence particularly by advocating for the advancement of women's roles in the public sphere. Her longtime passion for women's issues and peacebuilding led her to producing films. She has executive produced films that address various social issues, including Family Affair, Playground, Sun Come Up (Academy Award® Nominee 2011, Best Documentary Short), Return, Invisible War (Academy Award® Nominee 2012, Best Documentary Feature), Open Heart (Academy Award® Nominee 2012, Best Documentary Short) and is involved in several more films in various stages of development and production.